For Sale
---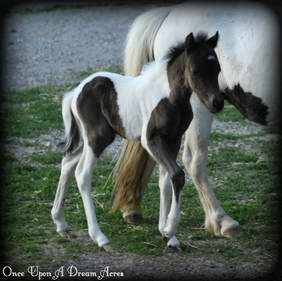 OU Dreams Rambo's Little Doll
Sire: McCall's Rambo
Dam: Plattes Benevolence
Foaled: 05/26/2017
Color: Black Pinto
ASPC

Eve gave us the prettiest little mini me! We are so in love with this little filly! Doll is absolutely beautiful like her momma, and has dads great movement! She is everything we were looking for in this cross and more! She is curious, sweet and playful!
​We have been thrilled with the fillies that Eve has given us!

We are considering offering this little girl to the perfect home!!!! Better snatch her up quick before I get a chance to clip her this spring! She will probably be pulled from the sale list when I get to see under that fuzz!

​Asking $1,500 for this beautiful little girl!

---
---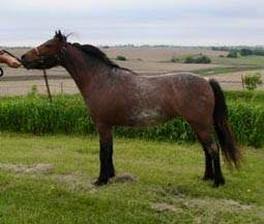 Mayo's Codysweet Pea

Sire: Frisco's Cody's Prince VB (HOF)
Dam: McCall's Daphne Cody
Foaled: 2003
Height: 40 inches (ASPC)/38 inches (AMHR)
Color: Bay roan
ASPC/Foundation/AMHR (pending)

​Sweet Pea goes back to some wonderful horses such as Baron's Benny VB, Blue Chips Baron VB, and Silver Mane's Frisco Cody. She is an experienced broodmare and we think she will be a lovely cross to our boys.

We are considering offering Sweet Pea for a short time! She will probably be pulled from the list this spring and bred to one of our fine boys!!!

Asking $1,000 obo for this pretty little mare

---
---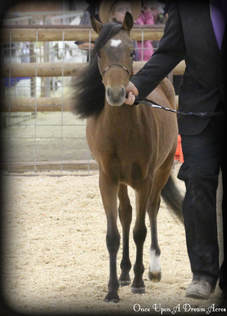 OU Dreams Southern Bell

​Sire: McCall's Rambo
Dam: Grassmere's Southern Charm
Foaled: May 6, 2016
Height: Estimated 40-42 ASPC
​Color: Bay
ASPC Shetland Pony

Little Bell is the first baby of Rambo and Charm! We couldn't be happier with what they produced!!!! This little girl is going to look just like her beautiful mother! She is an active little thing and we think she has her daddy's gorgeous movement! We can't WAIT to watch this little sweetheart grow up!!! She is such a little doll! She was the Shetland Futurity Champion while being handled by her new owner at the Snake River Miniature Horse Club 2016 Blackfoot Show! She will be a beautiful little show pony and would be gorgeous in cart!

Bell is back with us again due to some personal issues with her owner and she is looking for her perfect home!

Asking $1,500 for this lovely little girl!
---
---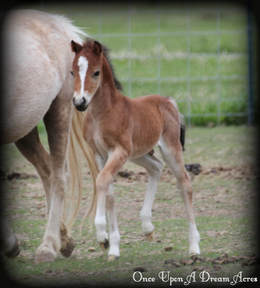 OU Dreams Rambo's Grand Showman
Sire: McCall's Rambo
Dam: Showmans Golden Heidi H
Foaled: 06/01/2017
Color: Bay
ASPC

All we can say about his boy is WOW! We could not be more in love with this boy!!!! This cross has turned out to be just amazing! We are in love with this refined, flashy boy! This boy has a real showy attitude! He is destined for great things!



Very hesitantly offering this amazing boy to the perfect home! We think this boy is destine for greatness!!! We would love to see him in a real show home where he would get to shine!

Offered at $3,000 to a show home, offers accepted to someone that will put him with a trainer.

---
---
OU Dreams Baroness
Sire: Montanara
Dam: Tecozy
Foaled: 06/06/2017
Color: Chestnut Sabino

This girl is just incredible!!!! She is everything we dreamed of from this cross and so much more! This little girl has a wonderful build and gorgeous movement! With her short back, great hip and strong legs, she is going to be a competitors dream! She inherited her mothers beautiful "roaning" throughout her whole body as well! This is a one of a kind filly that needs a one of a kind home!
This girl has the movement for dressage and the strength for jumping or eventing! She has so much potential to go in so many different directions! She really is the dream cross! We are so absolutely thrilled with this sport horse! We can't wait to see this girl grow up and be able to reach her true potential! She is a one of a kind cross and going to be absolutely spectacular!
Asking $4,500 for this talented one of a kind filly!
---
​OU Dreams Monty's Mark
Sire: Montanara
Dam: Mum's Magic Mili
Foaled: 06/23/2017
Color: Liver Chestnut
​NABFR

Our last foal of 2017 is here and he is just PERFECT!!!! We felt Miracle was the perfect name for this colt as he is everything we have dreamed of! Miracle is out of our very first black forest mare byt he amazing Montanara. He is also the first blend here of the Canadian program and the United State program and we feel it's amazing!! This boy is everything we dreamed of and more!!! We are just THRILLED he is part of our program and family!
Asking $9,000 for this fine boy!
---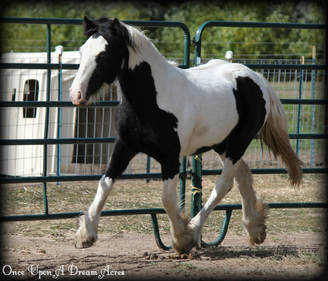 BCS Emerald Charm, (Emmie)
​
Sire: Horse Feathers Geordi
Dam: Dolce Blue
Height: Estimated 14.2-14.3
​Color: Black and White Pinto
GVHS Gypsy Vanner

Beautiful yearling gypsy daughter by Geordi! She has STUNNING movement from daddy and the beautiful looks of her mommy! She is an absolute sweetheart! She is only for sale due to her family expecting baby number 4 on the way and they want this sweet girl to get all the attention she deserves!
---
Asking $7,000 obo for this amazing gypsy girl!
---
In an effort to keep our program small, so everyone gets the attention they deserve, we will be offering a few lovely ladies for sale! They will be available after foaling. Possible package deals with their 2018 foals available! Contact for more information!
---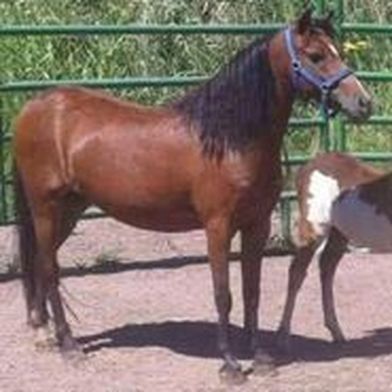 Royal Cocopuff

Sire: Royal Bold Gold
Dam: Royal Bay Queen
Foaled: 2004
Height: 39.5 (ASPC) 37.5 (AMHR)
Color: Black Pinto
​ASPC/Foundation/AMHR

As her name would suggest, Coco is Royally bred! She is a fantastic proven little producer! She has thrown some fantastic foals and we are so excited to see what she will produce with our lovely boy!

Coco has been confirmed in foal to our fantastic Grassmere's Lil American Idol! We think this will be a fantastic cross! We are so excited to meet another Idol baby!
---

---
Hope Of Valhalla's

Sire: Kahle's Fortune and Fame
Dam: Scotch Pride's Blaze of Gooselanding
Foaled: 2002
Height:
Color: Chestnut, one blue eye
​ASPC/Foundation

Hope is a fantastic mover and loves to show it off in the pasture! She is a very smart and curious horse. She is always keeping an eye on everything going on and is most definitely the queen bee in our herd!

Hope is a lovely broodmare that has proven herself time and time again with beautiful foals! She has a daughter in Germany that's doing extremely well!
​
Hope has been confirmed in foal to McCall's Rambo for 2018! We are very excited to see what this lovely girl throws with our boy! We are expecting a big, fancy mover for sure!
---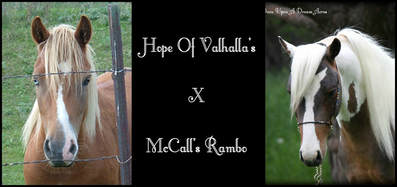 ---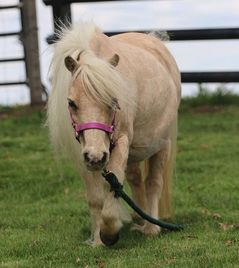 Cay Lees Omegas Laketa
​
Sire: Little Kings Echos Omega
Dam: Cay Les Radiance
Foaled: 06/12/2002
Height: 32.5''
Color: Palomino
​AMHR/AMHA

Cay Lee's Omegas Laketa (aka Honey) is an adorable little palomino AMHA/AMHR mare that we think is going to be such a cute cross to our new boy! She is out of Cay Les Radiance ( Little Kings Sultan Supreme X Singing LEaves Flute) and by Little Kings Echos Omega (Little Kings Buck Echo (sired by Boones Little Buckeroo!) X MLFS Butterschotch Twirl). This little girl is a great momma and we loved meeting her little 2016 filly when we picked her up!

Honey has been confirmed in foal to RCW's Phantom's Flight Plan for 2018! She is a lovely mom and we are thrilled to see what she gives us with our handsome Aries!
---

---
Goats!!!
---
Our wonderful goat kids will be arriving soon!! We will have bottle baby Mini Nubians and Nigerians available this year! Stay tuned for more information! They will start to arrive April 1st!
---
Thank you for looking!

If you'd like any more information on any of our beautiful horses please don't hesitate to contact us!
​
We are more then willing to help work out shipping, possibly even deliver them ourselves.
Open to reasonable offers, payments, discounts, etc, feel free to contact us for more information as we want our horses to go to their perfect homes.


Please let us know what you are looking for as well, we may know of another horse that would fit your needs either from our program or one of our wonderful friend's programs.