For Sale
---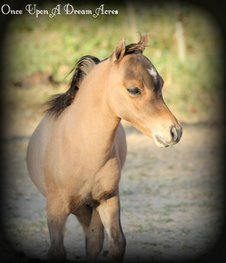 OU Dreams Now You've Dun It
Sire: Little Kings BTU Ima Roo Too
Dam:: Lilliput Acres BA Showgirl
Foaled: 06/22/2016
Height: Estimate 30-31.0"
Color: Bay Dun

OU Dreams Now You've Dun It is a spunky, smart beautiful little bay dun miniature horse. He is AMHA/AMHR registered, and will be around 30-31 inches. He is out of our lovely Lilliput Acres BA Showgirl by Little Kings BTU Ima Roo Too. Smalls is such a fun little colt! We would love to see him in an active home! He think he would make a fantastic versatile little show horse! He would also make a great little youth's horse!

Smalls is a lovely tiny colt. He is buckeroo bred through and through, his sire being a BTU son. He has World and National champions on both sides of his lines, and has a National Reserve Grand Champion brother. We feel this boy could really shine in the right hands! He is an extremely intellect boy and just needs a job now!

Please let us know if you are interested in this beautiful little boy! His family has had some personal issues come up in their life, which is the only reason this lovely little boy is back for sale. They want to see him go somewhere he will get more attention and be able to shine! We'd be happy to give you any more information! Pictures are from this fall, we can get some more "Fuzzy" pictures upon request! :D

He is offered at $1,500 and is still located right here!
---
---
Please check back in the spring of 2017 to see our new babies as they arrive! We should have Miniature Horse, Shetland Pony,and Black Forest Draft Foals all available for sale this summer!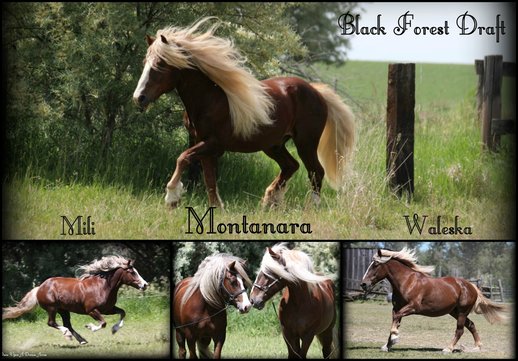 ---
There is one last Geordi baby for sale by our good friend at BriarCroft Gypsy Vanner, contact me or them for more information on Max!
​

BCS Sir Maximilian Rinn
Sire: Horse Feathers Geordi
Dam: Gypsy Doll
Height: Estimated 13.2-14
​Color: Black
GVHS Gypsy Vanner

This handsome colt is the very first colt out of our gorgeous Geordi! We think this fellow if just beautiful!!! He looks just like his stunning mother Gypsy Doll! We are so grateful to Charlotte of Briar Croft Gypsy Vanner for the partnership in bringing these beautiful foals here! Max has been gelded and is going to make the most perfect family gelding!!!

Max has his mothers fantastic outgoing and friendly personality!
Max is being offered for $4,500 from Briar Croft Gypsy Vanner.
Please contact for more details, and we can put you in touch with them or please visit www.bcsgypsyvanners.com/ for more information!
---
Thank you for looking!

If you'd like any more information on any of our beautiful horses please don't hesitate to contact us!
​
We are more then willing to help work out shipping, possibly even deliver them ourselves.
Open to reasonable offers, payments, discounts, etc, feel free to contact us for more information as we want our horses to go to their perfect homes.


Please let us know what you are looking for as well, we may know of another horse that would fit your needs either from our program or one of our wonderful friend's programs.